Equipment selection deployment
05/03
21:42
We have just started the deployment of the new version of equipment selection on plot work. For the moment, only the soil preparation works are activated (apart from certain spreading works). The rest of the deployment will be done all week. Feel free to give us your opinion. Do not forget that you can save several hitches to use them very quickly during the works!

Machines ranges update
11/02
12:22
Several machines are not available as brand new ones anymore :

- Deutz-Fahr : 4 machines are not built anymore
- Euromark : 1 machine is not built anymore
- Fendt : 2 machine is not built anymore
- Joskin : 4 machines are not built anymore
- Maschio : 2 machines are not built anymore
- Mc Cormick : 2 machines are not built anymore

These machines have been replaced by new models during the last SimAgri Show.

Surface of cooperative silos and warehouses
05/02
21:44
The surface of cooperative silos and warehouses has been multiplied by 5. For example, you can build cooperative silos (with the super-builder pack) of 50,000 tons (instead of 10,000 tons).

Transport: visualize the unloading location
05/02
16:14
New for carriers. You can now see before transporting possible unloading location at your customer.

2 new grass seeds
25/01
10:03
Two new grass seeds have just been added :
White clover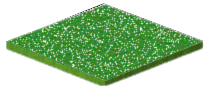 Purple clover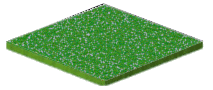 Small peculiarity for these seeds, they do not need nitrogen!

AP remaining emptying trailer
17/01
11:37
We now display the remaining AP's of your tractors when you empty a trailer. This information can be very useful during a heavy overload that requires a lot of AP.

A diode also indicates the state of progress of the lifespan:

- green: below 80% of the lifespan
- orange: between 80% and 95% of the lifespan
- red: more than 95% of the lifespan

2 new breeds "sheep"
11/01
14:34
2 new breeds "sheep" are available. Berrichon du Cher (available at the livestock seller) and Romane in VIRB. Good luck to future breeders!

Attach an animal sheet
10/01
14:49
You can now attach at the bottom of the page up to 5 animal sheets that will be accessible in 1 click. These cards can be used to monitor an animal, compare animals quickly ...

To attach a file, simply click on the pin at the top right of the sheet.

Care / vaccines pack
10/01
14:48
The "veterinary care" pack becomes the "care / vaccines" pack. We have added the possibility of automatically vaccinating your animals. You can set the species to be cared and vaccinated independently.

IMPORTANT: if you already have this pack, you must go configure it by selecting the species to care / vaccinate. By default no species is selected (to avoid unpleasant invoice surprises ...).

History of inseminations
08/01
15:21
We have added for each female a history of inseminations. You will be able to see the last males used for your inseminations. From this history, you can once again use a male who had already inseminated the female. In 1 click, you will switch to the page of available males / doses according to the selected parent.